If you heard that name, then you know Element Animation. The studio is founded by Dan Lloyd, Jason Sargeant and Christine Aktin. The company owns many web series like The Crack, Terraria: The Animated Series, Villager News, Power Down (cancelled show), An Egg's Guide To Minecraft, Element Shorts and many more! It stars the voices of Scott Stoked, Corinne Sudberg, James Hughes, Alex Rusted, Joel Louis Houghton, Paul David Everatt, Harry Steele and others. It guest stars: Sam Pepper, RoomieOffical, PointlessBlog and others. If your New here, you can consider Subscribing to the Element Animation channel. Go watch it!
And Also Don't Forget To Click That Bill ->🔔get notifications about exciting New videos! You can watch The Crack! With Jason, Dan, and Chrisi To See Their Crazy Shenanigans in Which they Will End Up and You can Also join In With A Minecraft Adventure With Jason and Steve as they explore the wonders of The World in An Egg's Guide To Minecraft!, You can hear the latest updates from Villager #5 and Villager #9 in the show, Villagers In Minecraft. You can watch the animated series of a game, Terraria: The Animated Series! You can Also Watch a Brand New Minecraft Series Called ''Wild Diamonds, If you are a Fan of ''An Egg's Guide To Minecraft'' Or The Game Then Your in Luck, As This Show Is about a Young Girl Named Peach Who Goes On An Adventure to Search a Number of Diamonds to Support Her Grandma For the Sake of Their House, Watch Her as With the Help of Her Friends Gets the Diamonds and See how you liked the show. You can Also watch the episodes from Element Shorts featuring Jason, Dan, and Chrisi again! Explore with the Villagers and Minecraft Players in Minecraft Shorts (or known as Shorts in Minecraft).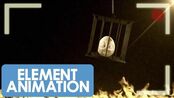 Meet The Cast!

[

]
Dan Lloyd (Voice of Dan from The Crack!, The Villagers and Element Dan from Shorts in Minecraft)
Jason Sargeant (Voice of Jason from The Crack! and Element Jason from Shorts in Minecraft)
Christine Atkin (Voice of Chrisi from The Crack! And Voices The Kid Villagers)
Corinne Sudberg (Voice of Alex from An Egg's Guide to Minecraft)
Joel Louis Houghton (Voice of Joel from Shorts in Minecraft and the Witch in Villager News]
James Hughes (Voice of James from Shorts in Minecraft) NEW UPLOADS FROM ELEMENT ANIMATION!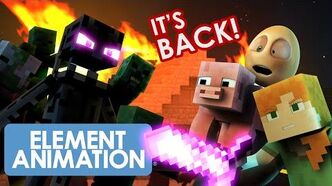 Scott Stoked 2011-2015 (Voice of Steve from An Egg's Guide to Minecraft and many more.)
Dan Bull (Voice of The Zombie From Zombie Rap)
Paul David Everatt (voices many characters in shows.)
Shows: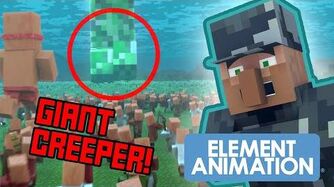 Minecraft Shorts | Shorts in Minecraft